We are proud to announce launch of the most advanced competition wing in Dudek Paragliders range: Coden Pro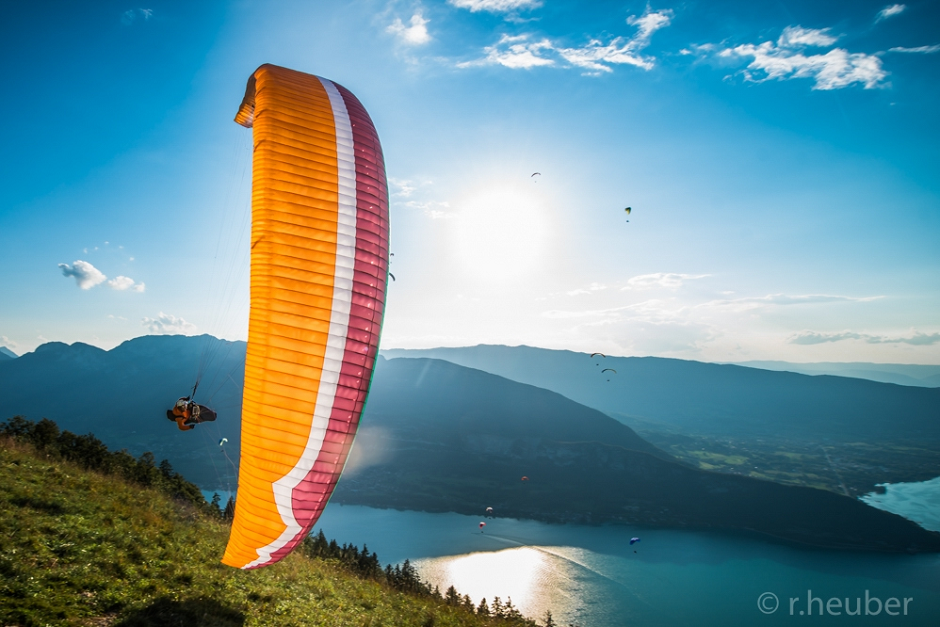 Dudek Paragliders joined the elite group of manufacturers who offer the highest performance wings for top competition pilots. Relying upon our 4-years experience with entry-level-twoliner Coden (aspect ratio = 6.95), and upon positive feedback of pilots who fly it, we released a Pro version now. Its carefully tuned airfoil provides the Coden Pro with high resistance to frontal collapses even at maximum speed.
Due to the quadruple Flexi Edge technology (4 rods), reduced number of suspension lines, and 7.50 aspect ratio Coden Pro demonstrated excellent performance. At that, maximum possible safety level was attained and proved with successful passing of the CCC certification process. All in all, the canopy has 98 cells, almost 400 rods and consists of over 3000 parts!
The Coden Pro 20 has already passed the CCC tests, with 23 and 25 in process. CIVL Competition Class (CCC) is a new category of certification, created especially for the high-performing competition paragliders.
While thermalling the Coden Pro is very predictable, allowing for comfortable flight. Special handles present pilot with precise canopy control on full speedbar. Progressive steering makes possible both steep turns in strong cores, and flat circles in weak lift. During long testing hours the paraglider was behaving exceptionally good, and our beta testers univocally praised it.
The Coden Pro is manufactured with our cutting-edge technology employing precision of the laser. All stages of production are completed in Poland under strict supervision of the designer himself, thus ensuring highest possible quality.
Since Coden Pro was designed with top competition pilots in mind, we've created according support system for active competitors. Dealer will be granted additional discount from us (and, subsequently, the pilot from the dealer) if:
– the pilot declares his competition plan for 2016 to Dudek Paragliders (later for 2017), stating where he will fly Coden Pro.